National Reference Laboratory to Manage Onsite Laboratory of Abu Dhabi's Specialized Rehabilitation Hospital
Abu Dhabi
National Reference Laboratory (NRL) and Specialized Rehabilitation Hospital (SRH) have signed an agreement for NRL to deliver complete laboratory-management services for SRH's hospital located in Abu Dhabi's Old Airport Road.
The agreement coincides with SRH obtaining its accreditation for quality from the Joint Commission International (JCI). In addition to this accreditation, the hospital is licensed as a rehabilitation hospital by the Department of Health – Abu Dhabi.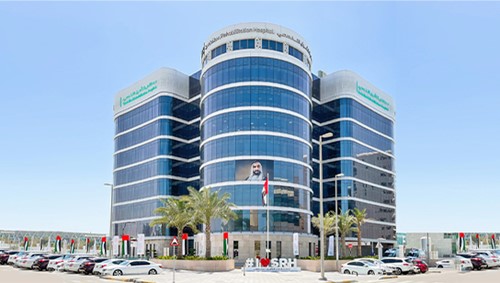 Abdul Hamid Oubeisi, NRL's Executive Director, says: "We are delighted to be providing full management services to Specialized Rehabilitation Hospital, and we look forward to extending these services to support SRH's growth and vision. We are one of the most experienced providers of laboratory management in the region, and we are looking forward to bringing our proven track record of swift, accurate testing and world-class logistics to support the hospital's specialized services."
SRH, part of the Capital Health group, is a purpose-built facility with the advanced equipment and clinical expertise required to cover a broad spectrum of rehabilitation needs. Personalized inpatient and outpatient rehabilitation services include post-acute rehabilitation, long-term care for children and adults, long-term ventilated care with 24-hour intensive care unit and high dependency unit support. In addition, it includes Bayt Al Qudra, a group of six state-of-art gyms equipped with the latest in robotics, bionics, virtual reality treatment and cutting-edge technologies.
Dr. Mishal Al Kasimi, Chief Executive Officer of Capital Health, which operates SRH, says: "At the Specialized Rehabilitation Hospital, our focus is on offering the highest standards of care and ensuring the best possible patient outcomes. We have carefully selected local and international partners that are able to support this, including the Shirley Ryan Ability Lab - formerly known as the Rehabilitation Institute of Chicago - and Bayt Al Qudra™ house of ability. Similarly, with National Reference Laboratory managing our laboratory, our skilled physicians are assured of accurate testing results so that they can create best-in-class treatment plans for better outcomes."
In addition to SRH, NRL already manages the laboratories of Mubadala Health partners as well as those of other leading private facilities across the UAE.