National Reference Laboratory launches third edition of "POCT Advances" conference
Abu Dhabi
Conference will take place from 11 to 12 March at Cleveland Clinic Abu Dhabi
Regional and international speakers will discuss and share their insights on advances in point-of-care testing (POCT)
Conference aims to reinforce the benefits of full utilization of POCT in primary care centers and other decentralized patient care settings across the Middle East
Attendees will receive over 9 Continuing Medical Education (CME) hours accredited by Dubai Health Authority
National Reference Laboratory (NRL), a Mubadala Health partner, is launching the third edition of its "POCT Advances" conference from 11 to 12 March. The event will take place at Cleveland Clinic Abu Dhabi and will feature renowned speakers in the field of point-of-care testing (POCT), including policy makers from the Department of Health – Abu Dhabi and other medical specialists. It will cover the latest insights and advances in POCT and put forward a call to action for the medical community to consider POCT's benefits for the wider healthcare infrastructure.
The conference is accredited with Continuing Medical Education (CME) by the Dubai Health Authority. Attending medical professionals are eligible to receive over 9 CME hours.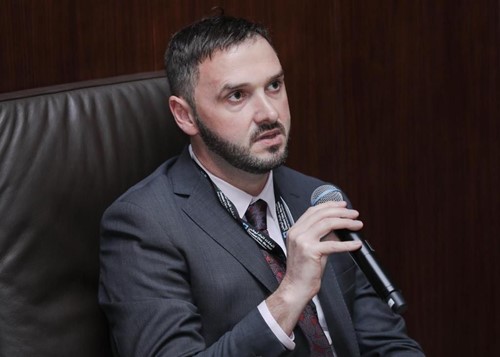 Jonathan Harris, Senior Manager, POCT & Quality, National Reference Laboratory, said: "Now in its third year, this latest edition of the "POCT Advances" conference will play a critical role in informing and educating the medical community about the benefits of decentralized testing, and how it can transform healthcare delivery. At National Reference Laboratory, we see the disruptive potential of POCT, as it is rapid, accurate, accessible, and effective at helping primary caregivers make decisive measures in real time.
"With the POCT model, the sample size is minimal, and there are fewer points of failure that may potentially negatively impact results. Testing can be done in remote locations using portable devices for cardiovascular conditions, coagulation, sepsis, infectious diseases, and other endocrine disorders."
POCT is diagnostic testing conducted at the site of patient care that provides quick results, with the comparable accuracy to traditional laboratory testing. For hospitals and clinics, it can significantly cut down on reporting results by hours or sometimes the next day. Through POCT, results are often delivered immediately to the patient allowing physicians to make rapid diagnosis and immediate treatment.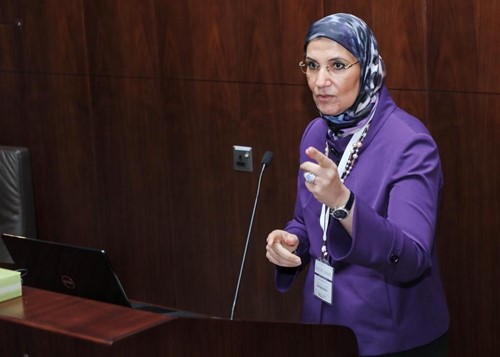 Dr. Laila AbdelWareth, Acting Executive Director, National Reference Laboratory, said: "In the Middle East, we are steadily making progress towards evolving our healthcare system to the primary care model, which directs patients to their primary care physician for most of their healthcare needs. A critical part of enabling this model is having POCT available in the facilities that deliver primary care. Through the conference, we would like to highlight the benefits that POCT provides to the healthcare community, and why it is time for us to explore alternative and more effective approaches to medical testing."
Focused on implementing the primary care model in the Middle East through financing, infrastructure, and education around POCT testing, the first day of the conference will feature notable experts championing POCT in their domains. The second day of the conference will be focused on POCT and its benefits to the community, and the intersection of POCT and digital health.
Conference speakers leading experts from the UAE, Europe and MENA region including: Amna Ibrahim Al Saeedi, Section Head Health Technology and Innovation Impact Assessment, Department of Health Abu Dhabi, UAE; Dr. Shiefa Sequeira, Clinical Scientist, Dubai Health Authority, UAE; Dr. Heba Kary, Head of Clinical Biochemsitry and POCT, King Faisal Specialist Hospital, Kingdom of Saudi Arabia; Dr. Ola Jard, Associate Staff Physician, Cleveland Clinic Abu Dhabi, UAE; Dr. Wael Elamin, Medical Director, G42 Healthcare, UAE; Jaham Shada Habib Said, POCT Supervisor, Hamad Medical, Qatar; and Dr. Annette Thomas, POCT Strategy Group Chair & National POCT Clinical Lead, NHS Wales, UK.
The event is sponsored by leading international diagnostic companies including Roche, Abbott, Siemens Healthineers, Babirus Medical Equipment and Nova Biomedical.
Those interested in registering or learning more about the conference can visit the conference website: http://www.poct2023.com/